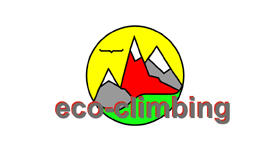 The climbing game for all
Climbing stage in nature with the Alpine Guides and Naturalistic Park Guides.

The philosophy

Nature and Movement
The environment and harmony as a sublimation of an advanced mobility.
It is a symbiosis between man and the surrounding nature.
Man, therefore, learns from nature and moves into the environment through the privilege of an evolved psycho- motor skill, learning to interact, gather up the awareness of belonging to an evolving ecosystem. Freedom in three-dimensional space merges with the perception of the limit which is often within us. Through the sensory experience, developed in nature. It is a message addressed to the preservation and conservation of the environment and of mountain regions.
The activity
Travel on a nature trail equipped with a special designated area for the recovery and development of psycho-motor skills through the game of climbing.
ECO stands for: ecosystem, ecology, nature, nature park
CLIMBING stands for: easy, safe and short climbs on appropriately equipped rock walls.
When talking about climbing is definitely an understatement to see it only as  a sport and recreational activity. Many are the implied values in this activity: introspective explorations and philosophical values, climbing promotes, through the sensory experience, the rediscovery of one's character and personality, fundamental elements in order to grow.
Ecoclimbing and young people is a perfect combination, an alternative to the virtual world of the fake digital emotions, a strong return to nature, where physical activity is enhanced by the natural  environment-park context.
Ecoclimbing is therefore an educational opportunity as well as sport and recreational activity, a preferred communication channel to convey to young people, but also to the less young, the value of nature and the importance of natural parks, looking for new and unexplored harmonies.
The climbing game is combined with the environmental education in harmony with the natural environment.
Ecoclimbing is also addressed to adults who can access specific courses to acquire, through the technical progressions dictated by the "Method Caruso" a greater self-awareness and an advanced mobility.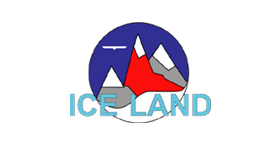 Iceland is the winter version of Ecoclimbing, school of snow and ice in the Friulian Dolomites Park: mini-courses on basic and advanced progressions and techniques on ice.
The course is available for a limited number of people and in a single solution. Material and equipment will be available.
Professionals: mountain and nature guides
To book a day of Ecoclimbing or Iceland contact us via e-mail at:
or by phone at 0427.87333 to define the date and methods of the service.


Detailed schedules at these links: