Frisanco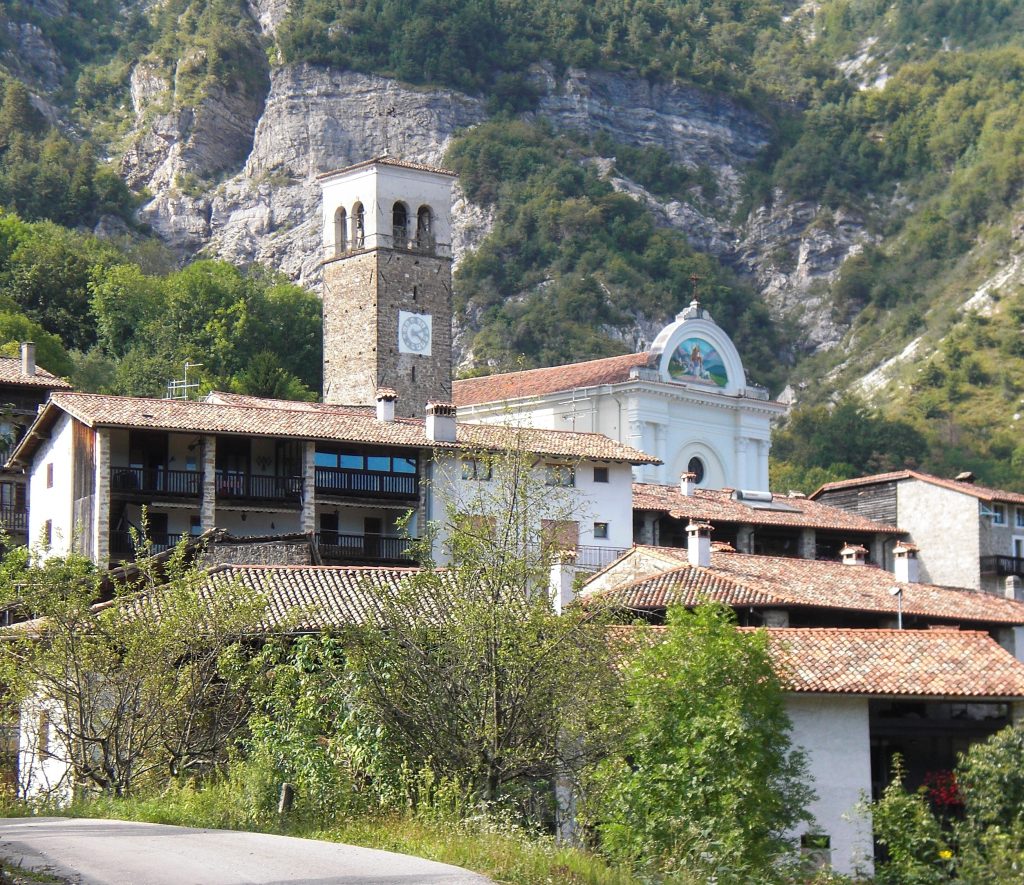 Val Colvera opens onto 30km² at the foot of Mount Raut (2025 on sea level) with woods and streams surrounded by unspoiled nature. The 15 permanently inhabited villages and the three main communities represent the only intact cultural and architectural gem intact in the foothills of Pordenone.
That is why Frisanco is the "Ideal Village of Italy AIRONE 2003" and Poffabro is one of the top 30 "most beautiful villages in Italy ANCI 2002".
Town Hall:
Places to visit
Nature path of Landris
It is a path that leads to the discovery of the distinctive features of the park including wildlife, vegetation, landscape and rocks.
The Visitors Center of Frisanco is housed in the building of the former dairy in Poffabro and so it provides the opportunity for visitors to discover all secrets about how to make a cheese in the Friulian way in a real dairy with original equipment perfectly preserved over the years. A photographic exhibition of dairies and pastures enriches the center, while a special space is devoted to Val Colvera with its architectural, landscape and geological aspects. A multimedia station instead gathers the certificates so far collected on existing dairies (also as ruins) in the Park. The building, opened in April 1933, it is now divided into four sections: the real cheese factory on the ground floor; the pastures and natural features of the Park and Val Colvera on the second floor. On the ground floor, after a brief digression on the history of  the regional dairies, it is given particular attention to that of Frisanco.
Events
Open villages (first Sunday of September)
Poffabro's nativity scene (from mid-December to mid-January)
Brocante International Festival of Contemporary Circus (July)