Forni di Sopra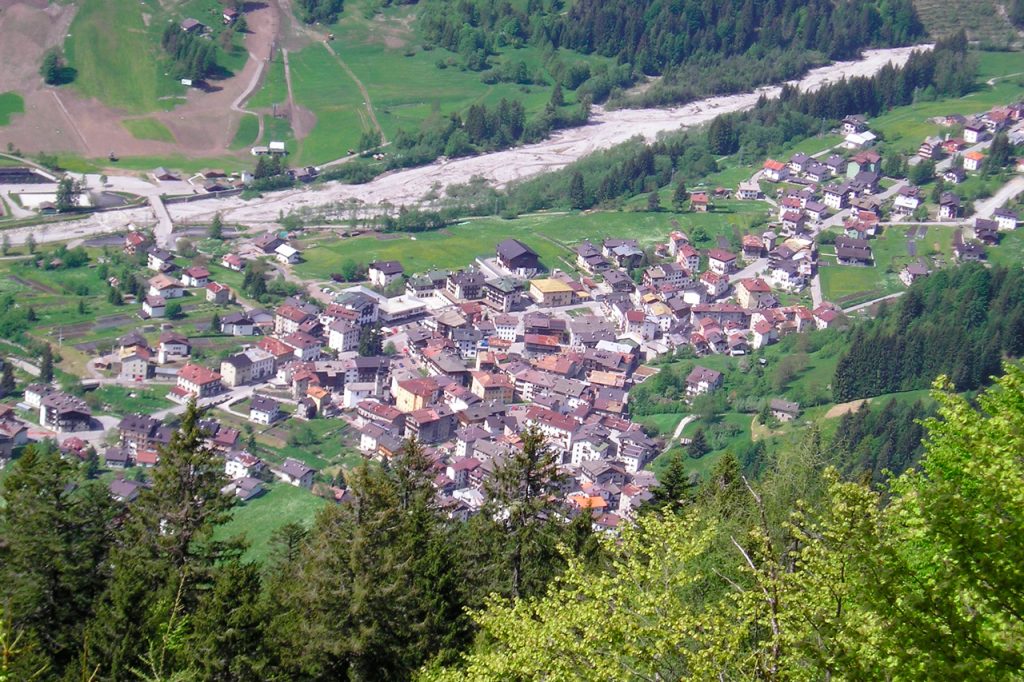 Ancient settlement in the valley, its name suggests a Roman origin,  it still has a particularly attractive old town, with houses made of stone and wood and interesting findings, especially in the churches.
Unlike many mountain tourist resorts, people live in this valley all year thus maintaining genuine the local traditions and culture. Very well equipped with ski slopes and cross-country ski trails, snow machines, ice rink and slalom with automatic timing, gyms, this village offers visitors comfortable hotels and private accommodation.
Town Hall:
Places to visit
The Visitors Center of Forni di Sopra hosts the exhibition "The vegetation of the Park".
The exhibition takes the visitor through the various aspects of the vegetation of the Friulian Dolomites; it starts with general information about vegetation of mountain environments to get to the complex and important historical relationships between man and plants. It is also integrated by a small educational botany-related workshop, and exhibitions of herbs and mushrooms. The "Children's Path", nature trail suitable for school and family groups and Truoi dai Sclops (Path of gentianellas) are the most beautiful trails of the Park on the Fornese side, also important for the botanical peculiarities that you can meet in the different typical environments of the Dolomites, among pine woods, screes, pastures and alpine meadows.
Events
Herbs Festival (June)
Mushrooms Festival (September)
Sky Race of the Friulian Dolomites (end of August)
Wildlife Area "Parulana"
The wildlife Parulana area is not a zoo, which has no purpose, but an interlude of habitats in which to observe the animals becomes possible for everyone. In the design, it was therefore considered that the supply of material and animal environments, is accompanied also offer teaching, which impels one to understand the species and their role in the ecosystem… For further information www.fun.fornidisopra.org/area-faunisca