Andreis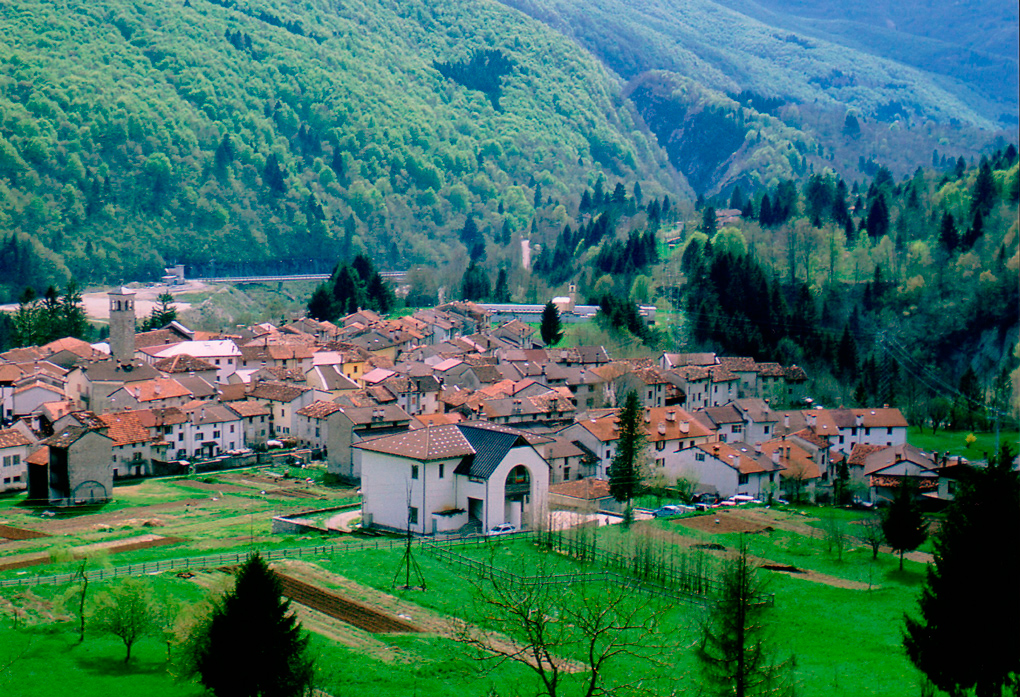 After the tunnel, suddenly we find one of the "living museum" of the mountain civilization. A village situated on a green terrace protected by the "cuirassiers" Raut, Resettum, Fara. Walls of stones, dark wood balconies, exterior stairs are the unmistakable features of the typical house of Andreis. The Municipal Museum shows the ability of "sedoners": several examples of wood and bone manufactures, cloth slippers, various household hand tools. A charming and windy path leads to the Pala Barzana gap to go down among dry hairpin turns towards Val Colvera.
Town Hall:
Places to visit
Birdlife area
The area of ​​greatest interest to the public is undoubtedly the one of the aviaries, located above the town of Andreis: within them are hosted several species of birds such as hawks, buzzards, owls, hawks, a goshawk and a Golden Eagle. Some of these have suffered injuries that do not allow them to return free. Others are being cared for and later released; in the meantime, they are placed in a specially equipped aviary until their complete rehabilitation.
Each release is an opportunity for environmental education activities with groups or schools. The Birdlife area in Andreis consists of: a rehabilitation center for wounded birds with the veterinary clinic, a nucleus of aviaries, the Visitors Center of Andreis which includes a didactic-ornithological hall and an ornithological exhibition, a naturalistic laboratory.
The Museum of Rural Life of Andreis, replacing the former town hall adjacent to the square, was opened to the public in July of 1981. So far, there have been numerous visitors from Italy and from abroad who could see many objects and working tools. In particular they admired the interior reconstruction of the typical house of Andreis, the blacksmith's smithy, tobacco shops, bone combs, the beautiful Easter tree frogs (cràceles), the processing of scarpetes (small shoes) and many other things. (Guide to the museum – town of Andreis 2001).
Nature trail Mount Ciavac and fault periadriatic
The periadriatic fault is an important tectonic dislocation (fold-fault) which crosses from east to west the entire Friuli region and has a slide plane that determines the scrolling of the Main Dolomite by contacting rocks belonging to different ages and levels. The friction caused by sliding provokes an intense fracturing that looks like a pile of unstable debris, in which can be found smooth and reflective surfaces.
At a distance the fault is detectable because it appears as a band of rocky material totally exposed, overlooking the meadows of Andreis and below the steep woods of Mount Raut.
The Visitors Center houses the exhibition of The Park Birdlife, connected to the Birdlife Area as well. Upstream of the country, along the way of the town hall, there are some aviaries that are the recovery place for the injured birds within the Friulian Dolomites Park.
Events
Open villages (first Sunday of September);
Mushrooms Festival (September)
Fantasy snowfall in Andreis – Handmade Christmas trees exposition (from mid-December to mid-January)