Barcis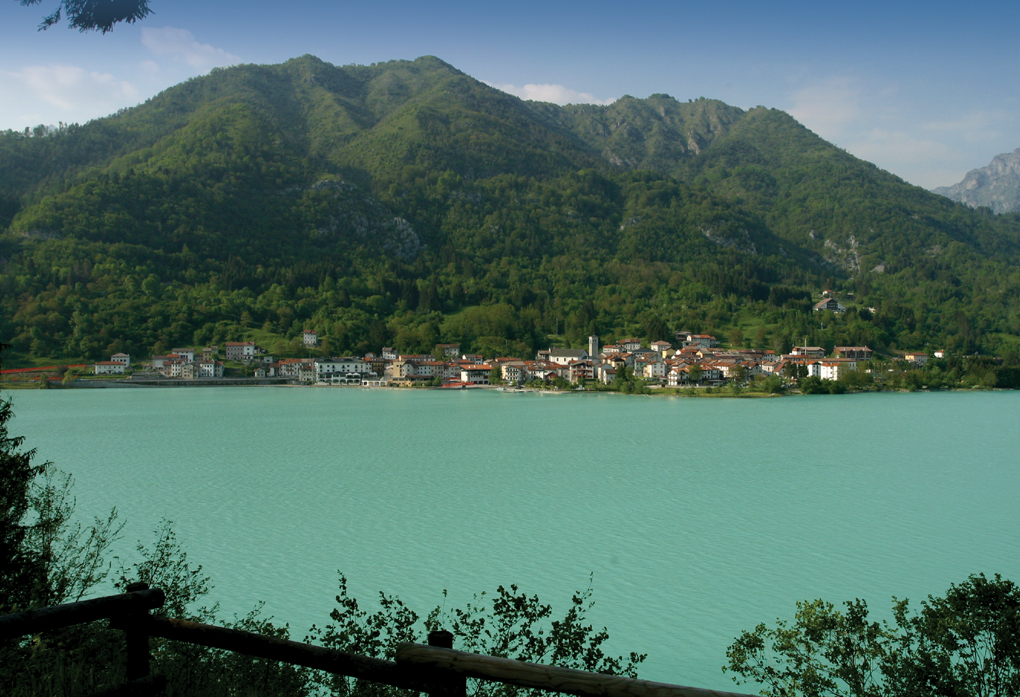 The center is all gathered along a coherent urban frame of terraces overlooking the lake. Along the banks there is a path under the fir trees, equipped for picnics. Beside the lake stands the "Prince of traditional architecture": the sixteenth-century Palace Centi (now equipped hotel), with its majestic double loggia. In the village, there is the Church of St. John the Baptist, which dates back to the late sixteenth century.
Places to visit
The protected territory surrounding the village of Barcis offers the possibility to make short trips in the nearby trails allowing visitors to appreciate the natural beauty of the area.
It is located in the Antoi Bridge area, where began the most significant part of the large incision that the Cellina stream carved in the limestone layers between Barcis and Montereale before its outlet in the high plains of Pordenone. The geomorphological aspect is typical of a great canyon, the largest in the region and one of the most spectacular in Italy.
Events
Italian, European and World Powerboat Championships (May / June)
Regatta of the seven municipalities of Lake Barcis (first Sunday of July)
Literary Prize Giuseppe Malattia of the Valley (July)
St John's Night (June 23)