Cimolais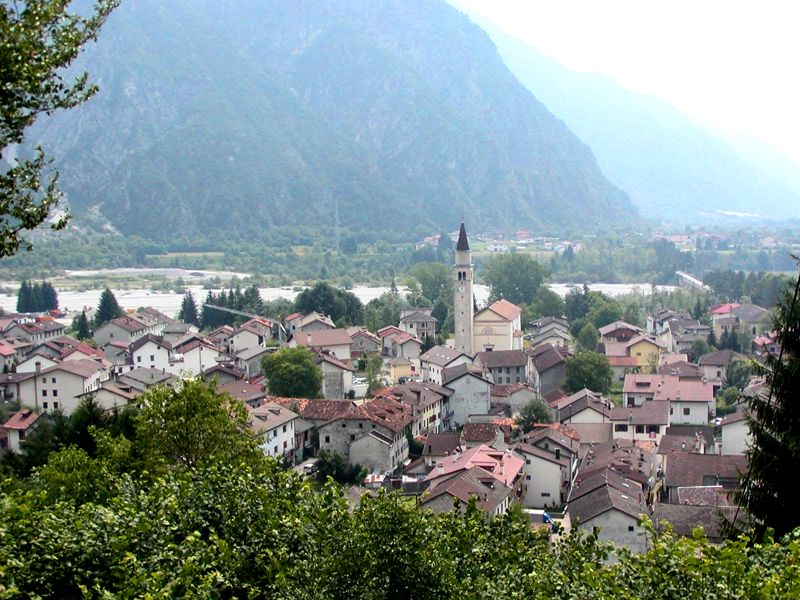 Set in a crown of Dolomite peaks, the most famous is the Campanile of Val Montanaia, Cimolais is the core of the Park. Narrow streets and stone houses are witnesses of a simple rural world that has been able to keep intact a pristine environment. You can travel tens of kilometers of trails surrounded by nature, without finding human traces, looking for typical local endemic elements (Sandstone huteri, Bluebell Moretti) and animals (deer, roe deer, chamois, marmots, eagles and mountain goats). To visit the parish church with wooden altars of the 17th century and several alpine churches scattered throughout the territory.
Town Hall:
Places to visit
Campanile of Val Montanaia
The Campanile of Val Montanaia is located in the namesake valley, in the upper Val Cimoliana. It is a spectacular and wildly beautiful spire 300 meters high and with a base of 60 meters; it stands out against the sky at the center of the valley, in a position considered unique in the world. It is the result of alpine erosion, especially the one implemented by the great glaciers which covered and gave the current shape to the main valleys. In mountaineering it is known everywhere; it was climbed for the first time in 1902 with a daring, risky and exposed climbing. Now the climbing is safer thanks to materials, specific and tested techniques and fittings, but it is not to be underestimated. The easiest route to get closer to admire the "Campanile" is Val Cimoliana.
Opened on May 24, 2008 the Cimolais Center has then changed its look. An exhibition divided into four sections devoted entirely to the Wildlife Park through an interactive and multimedia tour. Brand new: the Sensitive Floor, a dynamic floor where visitors can interact with the background images, modifying them as they wish.
Events
"La Cimoliana" march  (second Sunday of July)
A Mountain of tastes (third Sunday of September)
Dolomites Unesco Days (June)