Herbs in the kitchen
Nettle
Urtica dioica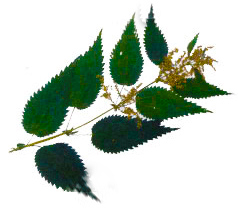 It is a very common plant, already in the distance you can recognize its smell.
It is used in various recipes as well as a tranquilizer.
Carlina
Carlina acaulis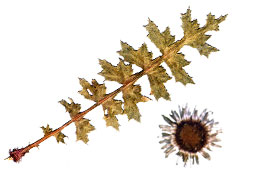 It is spread from the valleys to the mountains up to 1800m on sea level. After removing the thorny leaves cover remains the fleshy edible part, which is consumed raw seasoned with oil.
The flower head, which in spring is separated from the thorny part, was often held at the doors of the huts to forecast the weather; if the corolla is open it means good weather, if the weather turns bad it is closed.
Star of bethehlem (with yellowish flowers)
Ornithogalum pyrenaicum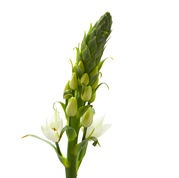 Sweet and pleasant taste. The inflorescence is used in omelets.
Crepis taraxicifolia
Crepis taraxicifolia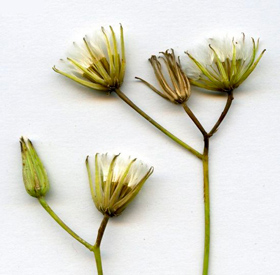 It grows in fields and around villages. Usually it is boiled and then seasoned with olive oil and vinegar or fried in a pan with butter and onion.
Stiniking lizard
Aposeris foetida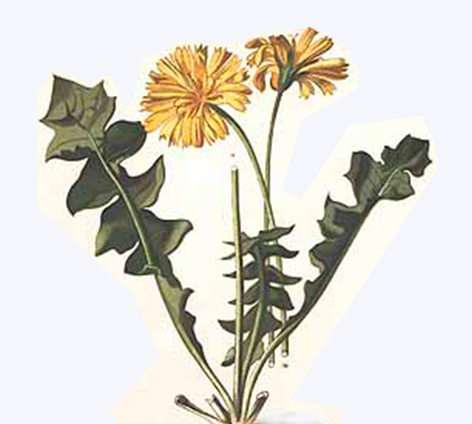 Herbaceous plant that grows in the woods. It was the radicchio of the herdsmen and it is consumed seasoned.
Route of the wall
Asplenium ruta-muraria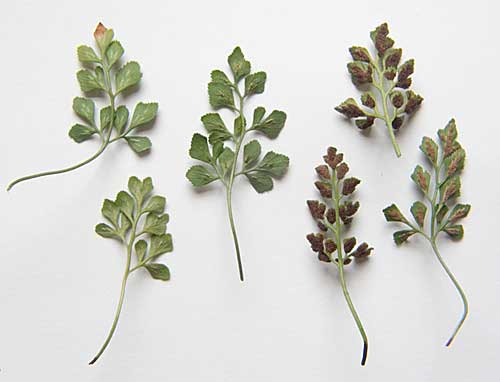 type of fern that grows on the walls and in the rocks.
It is used to prepare the "Frègole", typical kind of pasta. Ancient recipe to prepare a traditional breakfast, typical of the village of Erto.
Good henry farinello
Chenopodium bonus-henricus
It is a herbaceous plant widespread in the mountains especially near the huts or in caves.
The leaves can be eaten seasoned or fried in a pan.
Blueberry
Vaccinium myrtillus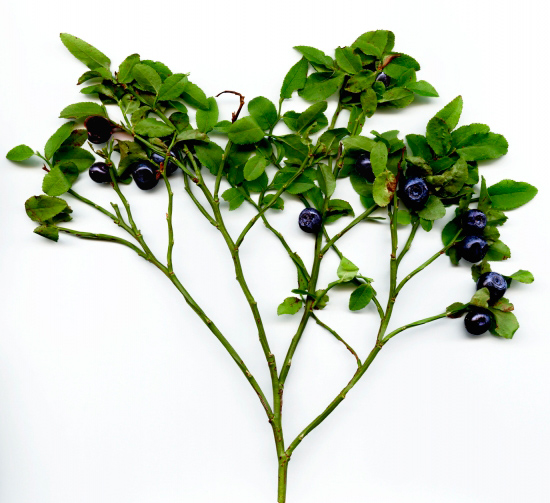 Once widely spread also close to inhabited areas, today due to climatic changes, its distribution has decreased so much that you can find it only at higher altitudes. The berries were collected and eaten fresh.
Large bittercress
bitter cardamine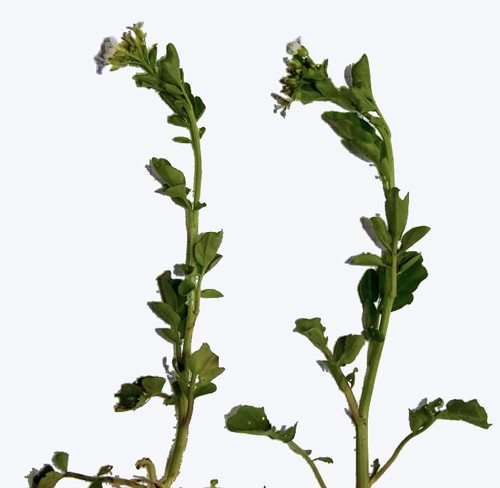 Herbaceous plant that grows near streams' springs or banks, it is used to flavor salads.
Primula odorata
primula veris
Herbaceous plant, with anise flavor, that grows in meadows. In small doses it is used in herbs mixtures.
Shepherd's purse
Capsella bursa-pastoris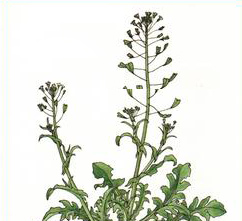 Plant that grows near ​inhabited places. Eaten seasoned or in the mixture of cleansing herbs.
Barberry
Sonchus oleraceus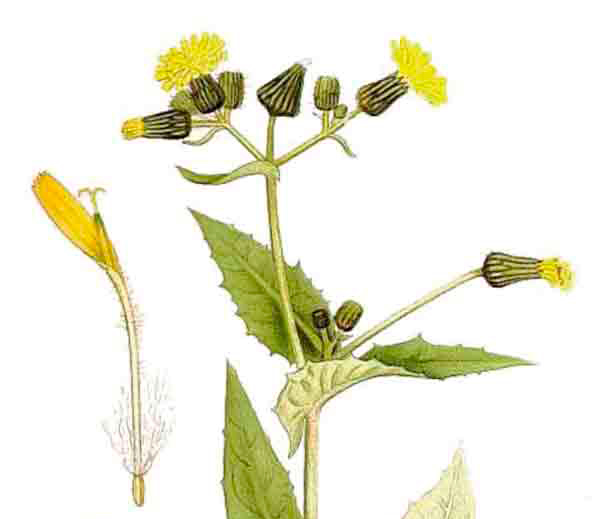 Herbaceous plant that grows near inhabited areas. It is used for its purifying features.
Meadow sage
Salvia pratensis
Herbaceous plant that grows in meadows and pastures.
It is used as a purifier in small doses because of its strong flavor. Peculiar and unmistakable blue-purple flowers.
Bitter  dock
Rumex obtusifolius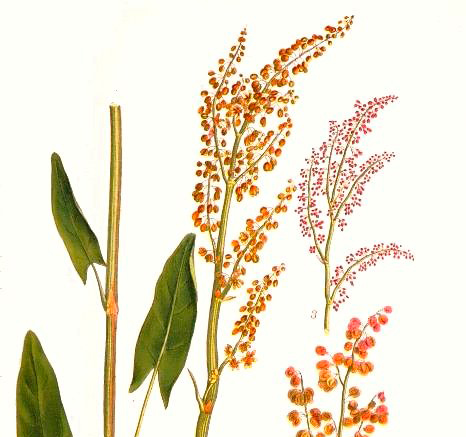 Herb used for its cleansing effect.
Cleavers
Galium aparine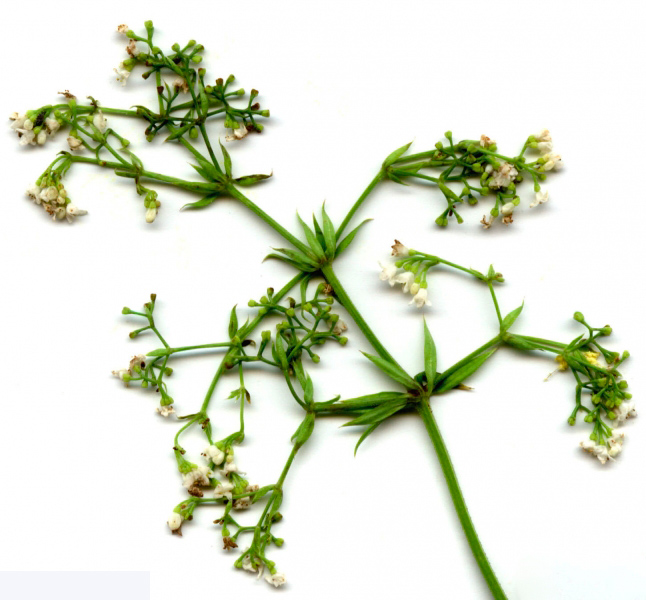 Herbaceous plant that grows close to villages and used as a purifier.
Goatsbear
Tragopogon orientalis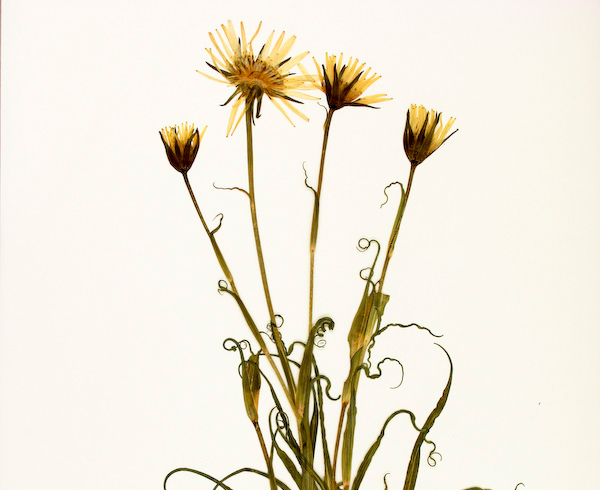 Herbaceous plant that grows in the meadows.
It can also be consumed raw or used as a purifier.
Common dandelion
Taraxacum officinale

Common plant in the meadows. Harvested fresh immediately after the melting of snow and seasoned with fried lard and vinegar.
During spring it was then boiled and eaten with oil and vinegar together with the boiled roots.
Black locust
Robinia pseudoacacia
Arboreal plant, growing close to villages. The bunch is used to make fritters.
Bubbolini o Stringoli
Silene vulgaris
Herb widespread in the meadows. The shoots are boiled and consumed in a pan with butter and onion, or are used with eggs to make omelets.
The flowers put between thumb and forefinger and then crushed give a loud pop, hence the name S'ciopetine, one of the many children's games of yesteryear.
Its growth is optimal in abandoned meadows.
Sorrel
Rumex acetosa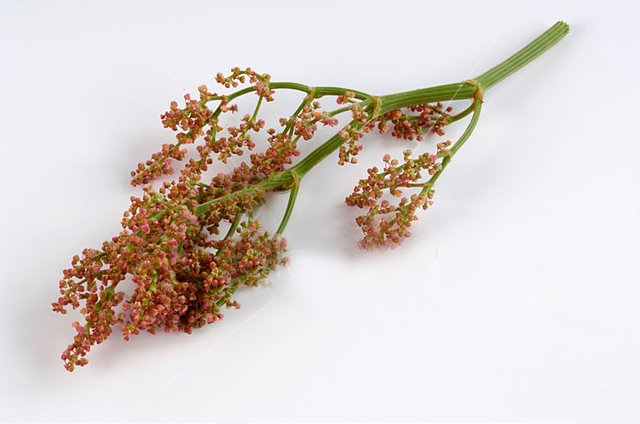 It is a perennial herb in the family Polygonaceae. It is common in mowed fields and often used in salads to add flavor.
Lamb's quarters
Chenopodium album

Very common in the fields. It has a floury coating on the leaves and on the stem. It is eaten like spinach.
White campion
Silene alba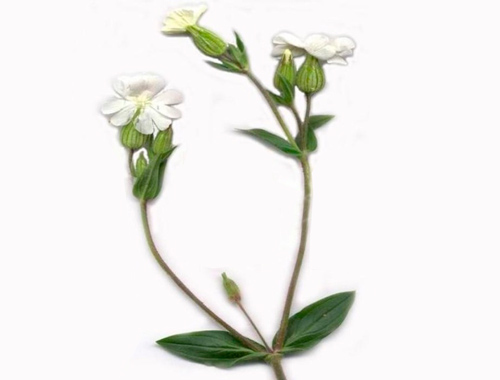 Used in risotto and widespread on the whole territory.
Common poppy
Papaver rhoeas
Plant imported and used in the nutrition field in different ways.
Normally are collected the basal rosettes before flowering.
Field pansy
Viola arvensis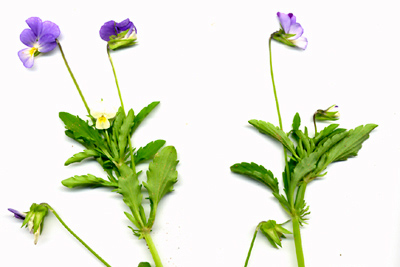 It grows in plowed fields and gardens. It is used the whole plant along with other species.
White dead-nettle
Lamium album
It grows in places rich in nutrients (eg. fertilized meadows). Is eaten the top part before flowering.
Ribwort plantain
Plantago lanceolata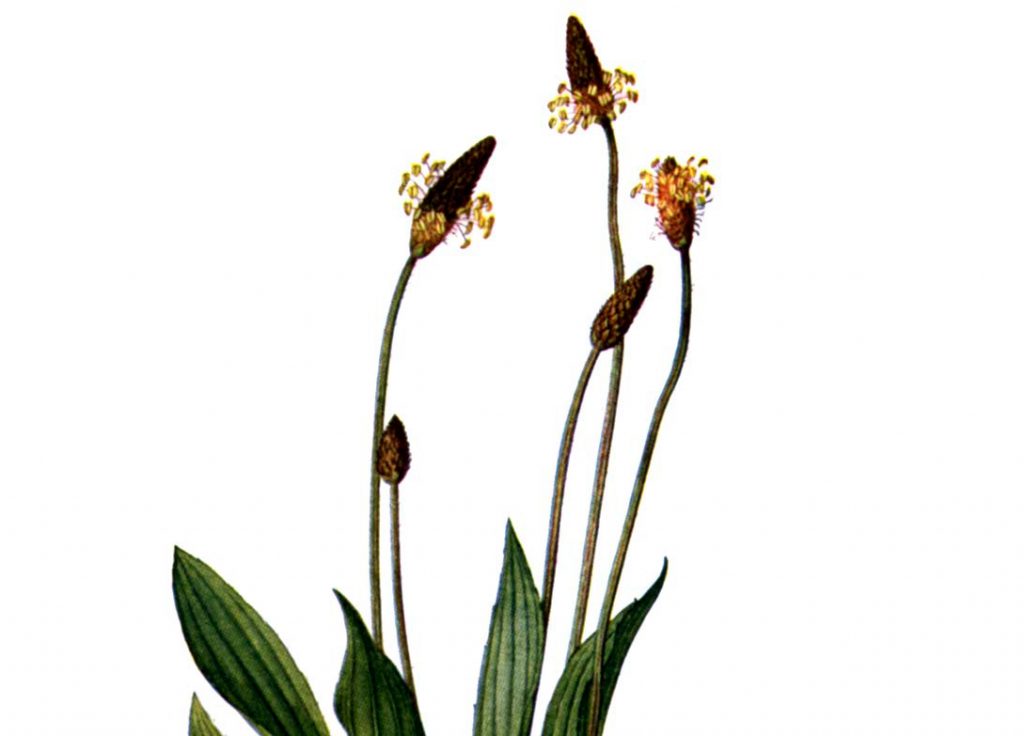 Usually people eat the leaves that are also applied on the bites of mosquitoes, gnats and horseflies to ease the itch.
Corn salad
Valerianella locusta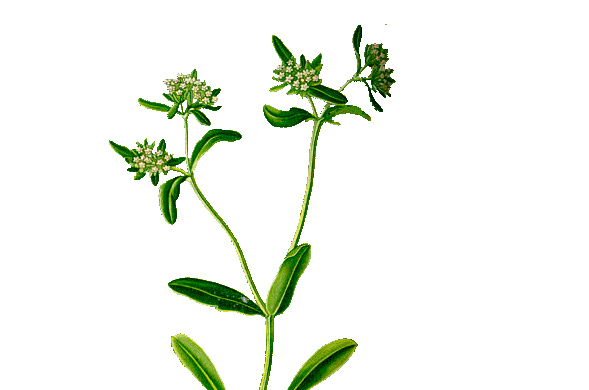 Common in the plain fields, but rarely plentiful in some cases it is also cultivated.
It is eaten raw in salads and topped with lard.
Spiked rampion
Phyteuma spicatum
Common in the woods. In spring the basal rosette is picked up and used in salads, or just before flowering it is used to prepare omelettes.
Chicory
Cichorium intybus
Easily recognizable by the blue flowers, the basal rosette is consumed in spring.
It is also common along roads.
Flatweed
Hypochoeris radicata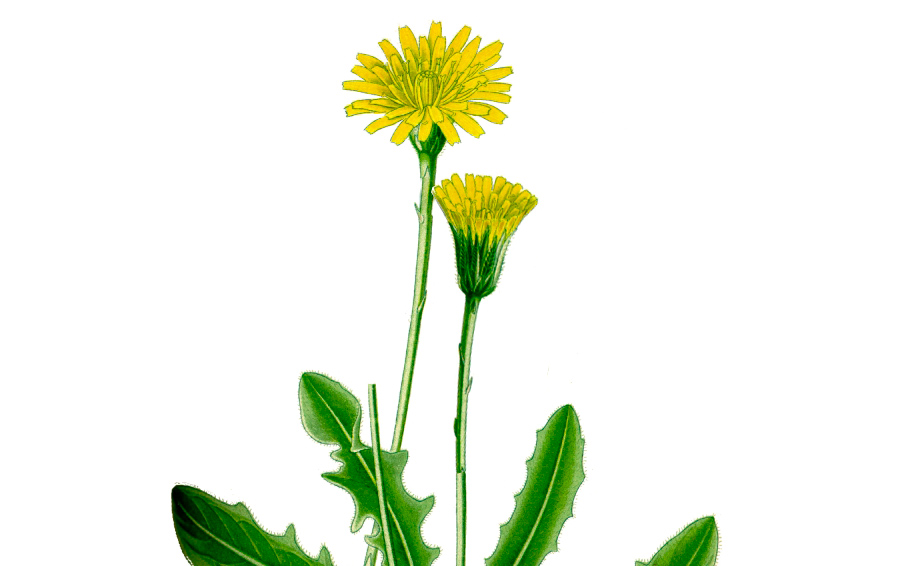 It tends to disappear for the abandonment of mowing. Its basal rosette is consumed.
Caraway
Carum carvi
Quite spread in the high mountain alpine valleys, it can be eaten raw with oil.
The seeds are used to flavor the famous "petucia" or "petina", a typical product of our valleys.
Butcher's-broom
Ruscus aculeatus
Common in the woods. The first sprouts are sought to be eaten cooked or to macerate into brandy.