NATURAL PARK OF THE FRIULIAN DOLOMITES
OUTDOOR PARK: EXCURSIONS AND OUTDOOR ACTIVITIES
Incontri ravvicinati con la Terra durante tutto il periodo dell'anno insieme ai professionisti della montagna. Camminate, escursioni e attività all'aperto tra le Dolomiti Friulane più selvagge. Emozioni uniche tra magici paesaggi, impressionanti cime dolomitiche, colori, forme e immagini che solo la Natura incontaminata sa regalare.
Puoi scoprire il programma completo e scegliere la tua avventura!
Questa WebApp ti permetterà di conoscere con immediatezza tutto ciò che potrai scoprire intorno a te nel Parco Naturale Dolomiti Friulane.
Open the map, authorizing your position, and start searching: you will find excursions, points of interest, where to eat and sleep, scheduled events and much more.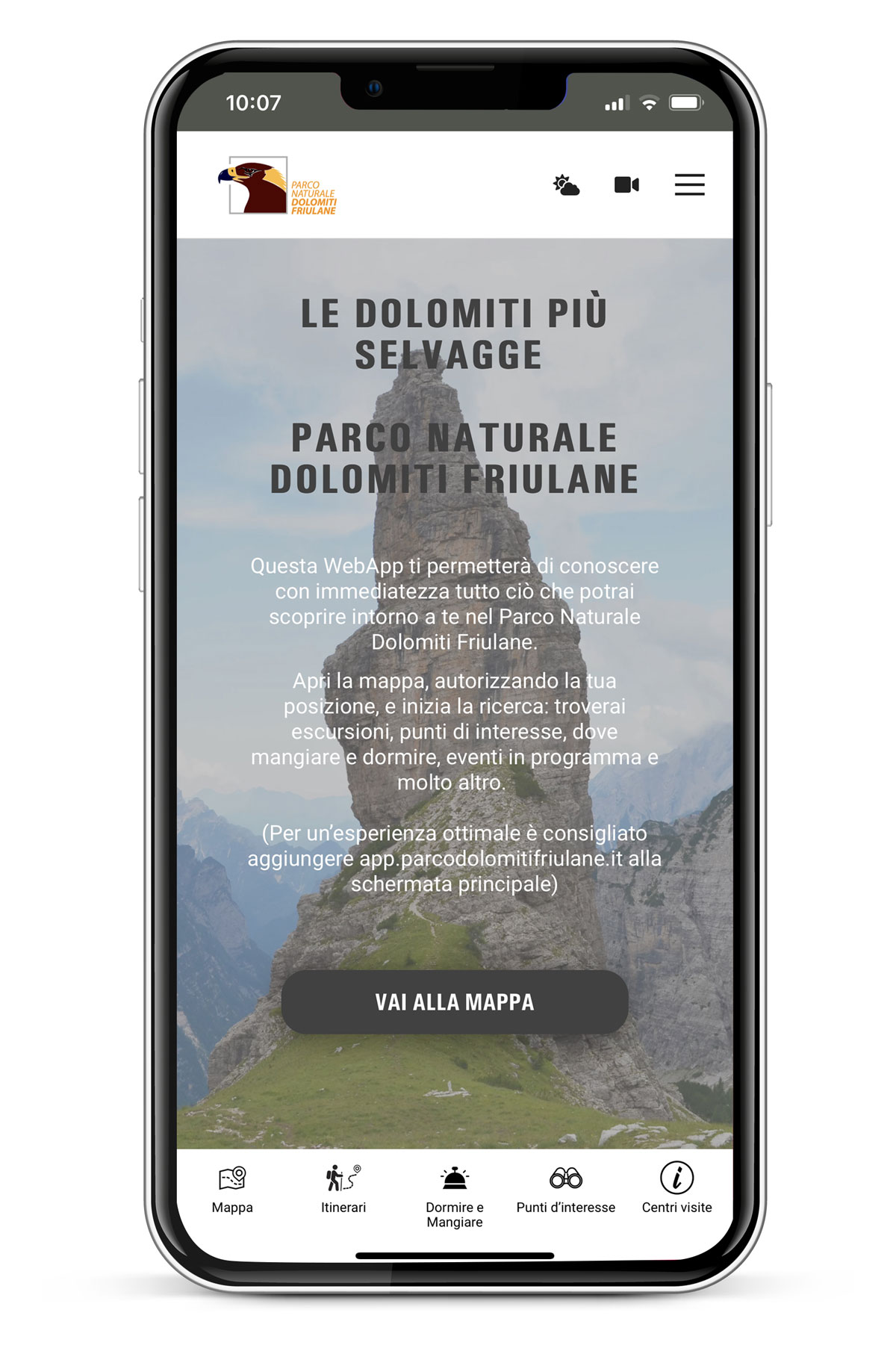 A STORY NOT TO BE FORGOTTEN
The memory of Vajont is due memory.
Visiting these sacred places means not sinking the history of this valley into oblivion but keeping it alive so that the sacrificed victims are not forgotten. The area of ​​the Vajont Dam in Erto e Casso (PN) is today a symbol.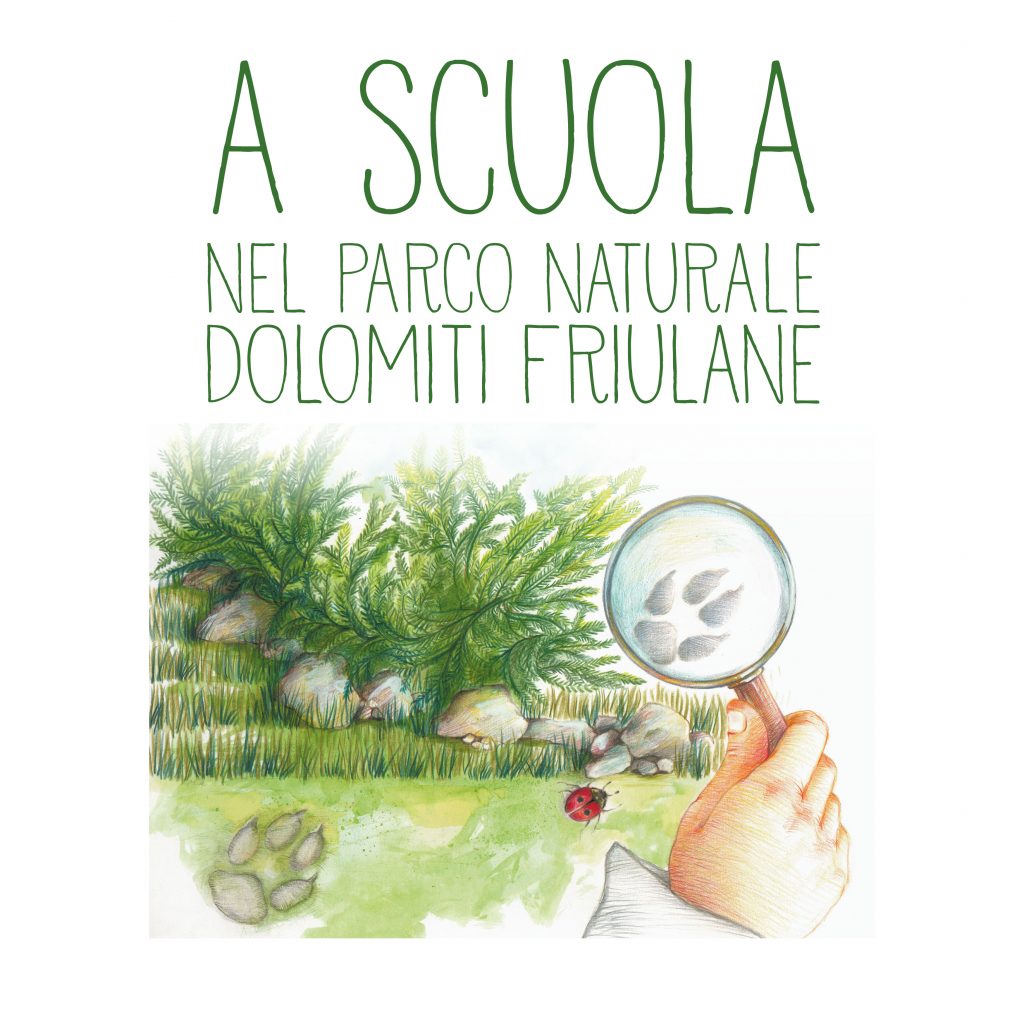 The environmental education program of the Friulian Dolomites Park is structured around three different formulas: online, face-to-face in the classroom and face-to-face in the area and can be integrated with each other.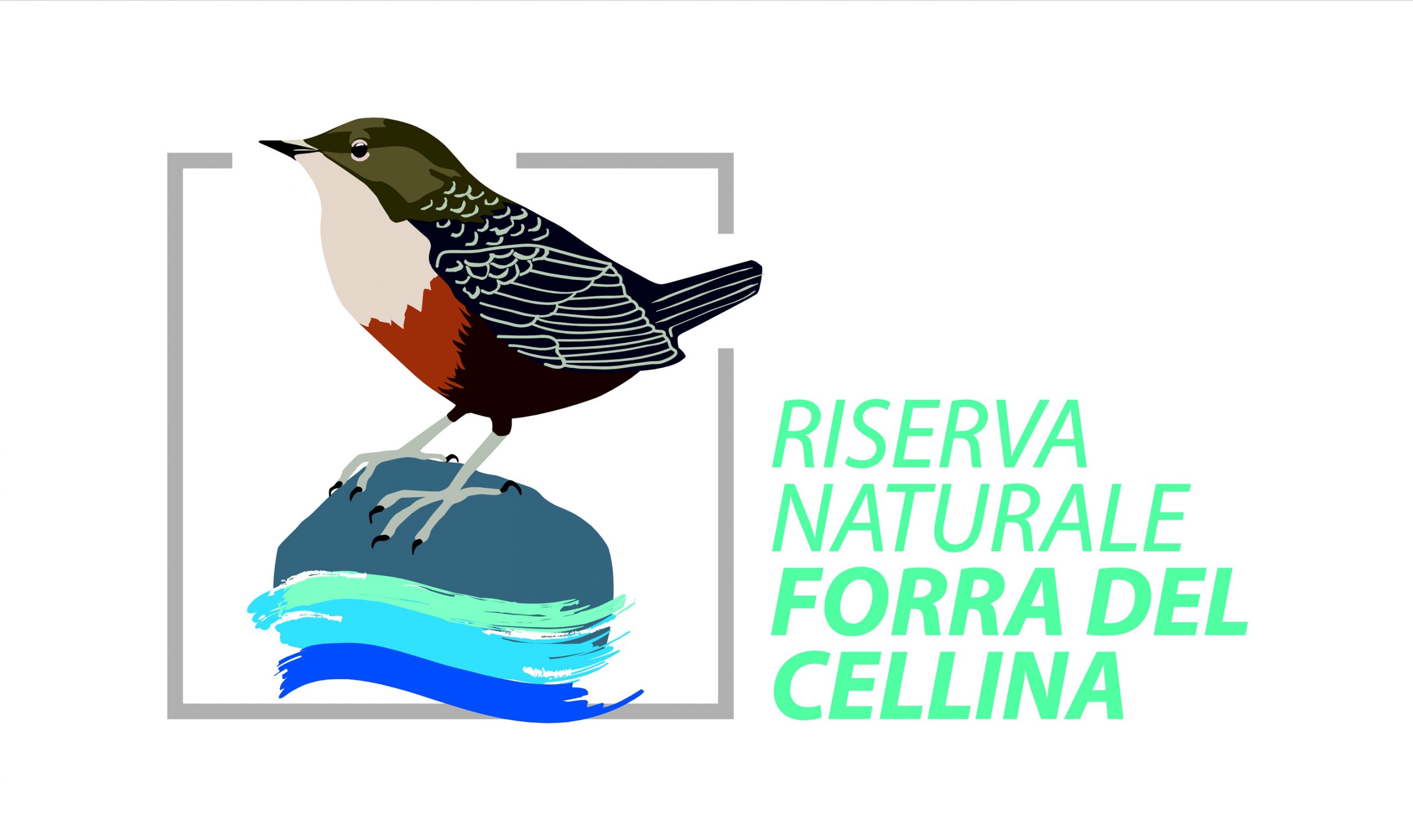 RISERVA NATURALE FORRA DEL CELLINA
Clear and transparent are the waters that flow in the Forra del Cellina, an incredible canyon formed by steep rocks that fall vertically into the stream of crystalline waters, amidst the quiet and beauty of the Nature Reserve managed by the Friulian Dolomites Natural Park.
The wildlife heritage of the Friulian Dolomites Natural Park is very rich: this depends above all on the environmental variability of this alpine-mountain area and the scarce anthropization of the territory.
The Friulian Dolomites Natural Park has selected the excursions to experience for you.
Here they are presented according to the level of difficulty.
By clicking on the itinerary you can directly access the WebApp where you will find all the details: descriptions, photos, gpx track, altimetry and useful advice.
ALL
Simple for everyone
DEMANDING EXCURSION
Difficult for experts